Košice, a former industrial city, boasts many titles. This metropolis of the East is not only the second largest city in Slovakia, but also the European Capital of Culture in 2013. It is also the only Slovak city located in the network of creative cities (UNESCO Creative City Network). It is the City of Peace (1988), the European City of Sport (2016) and the European Capital of Volunteering (2019).
No wonder Košice is increasingly becoming a modern city in the 21st century. This city has undergone a huge transformation and we believe that the cultural and creative industry has a huge potential in our country. For this reason, we have joined the Interreg CINEMA project, which aims to bring life back to neglected spaces in city centers thanks to the creative industry.
As the project is international, it involves 17 partners from 8 countries – Germany, Austria, Slovenia, Slovakia, Bulgaria, Romania, Serbia and Moldova. These project partners will contribute at their local level with a sustainable solution of how to have a place full of life from the wider center and also places that are attractive to their inhabitants.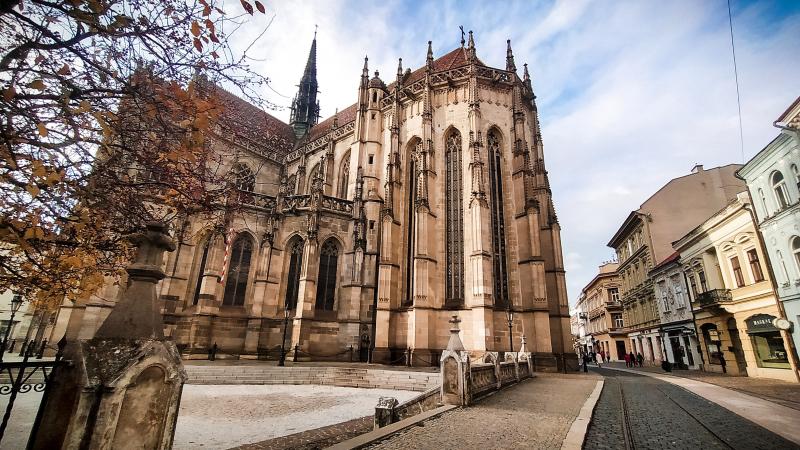 At our Slovak, local level, we cooperate with Creative Industry Košice. In this project, we focused on unused spaces on Strojárenská Street (near the center of Košice), from which the Creative Center of the Košice Region is to emerge for promising artists, creatives, art fans and organizations. There will be workshops, studios, studios, co-working, incubator and accelerator, factories as well as specialized spaces focused on new technologies.
The role of our Agency
This project is to help the establishment and later the functioning of the Creative Center of the Košice Region. The creative industry offers great potential for the transformation of empty spaces into high-quality creative spaces. It will help improve the identity of the city of Košice and increase the quality of life of citizens. The Agency for the Support of Regional Development was entrusted with the elaboration and submission of an application for the Creative Center project at the Ministry of Culture of the Slovak Republic.
The next activity in this project will be the organization of Hackathon – Remix the City.
Hackathon (programmer brainstorming) is an event that brings together programmers, designers, students, etc., who work intensively in teams within a set limit on a selected assignment.
This event will take place in the online space and will focus on assignments in connection with the reconstruction of the premises on Strojárenská Street and the building of a communication platform between the stakeholders of the Creative Center.
We are glad that we are part of such a big change for our city. Through our participation, we hope that this project will help the further development of the creative industry in Košice and start many other great projects.