According to the World Health Organization, up to 50 million tons of electrical and electronic waste are produced annually. Ironically, the waste from such devices often returns to the country where they were originally manufactured. Appliances that end up in nature or a landfill are a source of hazardous substances more than any other waste.
One way to solve this problem is the circular economy of e-waste. This economic model helps to minimize waste while ensuring the sustainable use of resources. Countries have their own approaches to e-waste and implement different measures to promote recycling and recovery of raw materials. We looked at how Slovakia and the countries involved in the CIRCOTRONIC project are doing, which deals with the topic of the circular economy.
Slovaks recycle a relatively large part of electrical waste compared to other European countries. In Slovakia, best practices for processing this type of waste are used, including separating various materials, such as metals, plastics, and glass, which are then further processed and returned to the production process.
In 2021, several measures and initiatives to improve e-waste recycling were introduced in Slovakia. Here are some examples of good practice:
Electrical waste collection system – In Slovakia, we can hand over unnecessary appliances free of charge at electrical stores at collection yards in cities and towns or via transportable collection.
Manufacturer pays for disposal – The E-waste Act introduced the principle of "manufacturer pays for disposal", which means that electronic equipment manufacturers are obliged to fund the costs of collection, recycling, and disposal of these devices during their life cycle.
Eco-collection points – You can find them, for example, in shopping centers and other frequented places. These are collection points where you can hand in small electronic waste, such as mobile phones, chargers, smaller appliances, etc.
Nine Slovak cities have
their own circular map
where services and places helping to prevent waste can be found: reuse centers, repair shops, libraries, community composting sites, rental shops and packaging-free shops.
In Bratislava, there is a reuse center called "KOLO". A municipal reuse center is a place where preserved and still usable objects are given a second chance. Together with "OLO "- Waste removal and disposal, a space has been created to reuse various preserved things and an educational and creative "hub" open to all who are sincerely interested in environmental topics and want to live more sustainably.
Italy has strict regulations for the treatment of e-waste. Manufacturers are obliged to take over electronic devices and ensure their recycling. These regulations promote the efficient collection and recycling of e-waste.
In Italy, the province of Treviso is an inspiring example. A network of centers – the so-called "eco centres" that collect waste and allow residents to drop off larger electrical and electronic equipment. Separate waste collection in the district reached 85%, while some municipalities reached 90%, which is significantly above the national average (42%).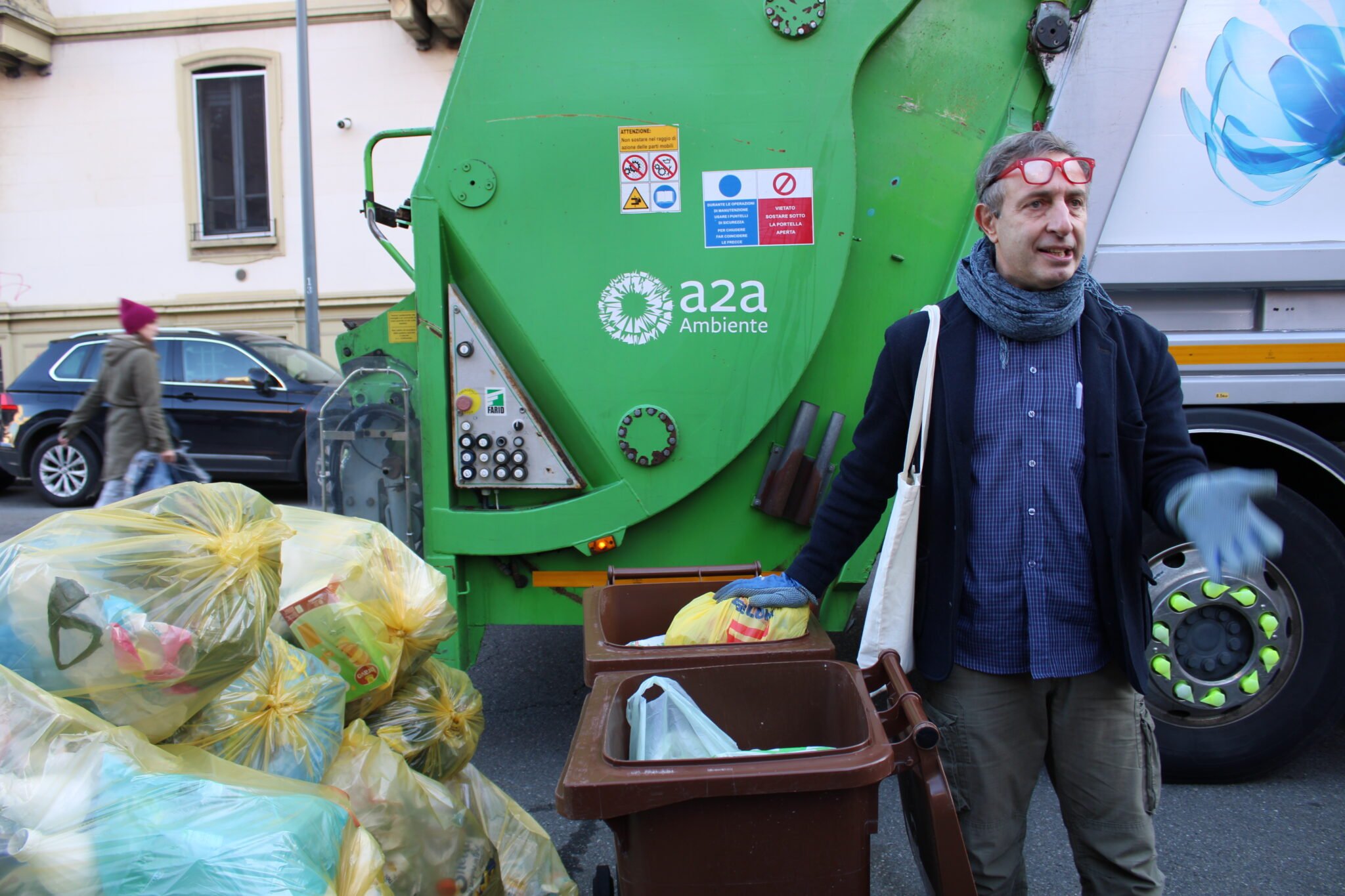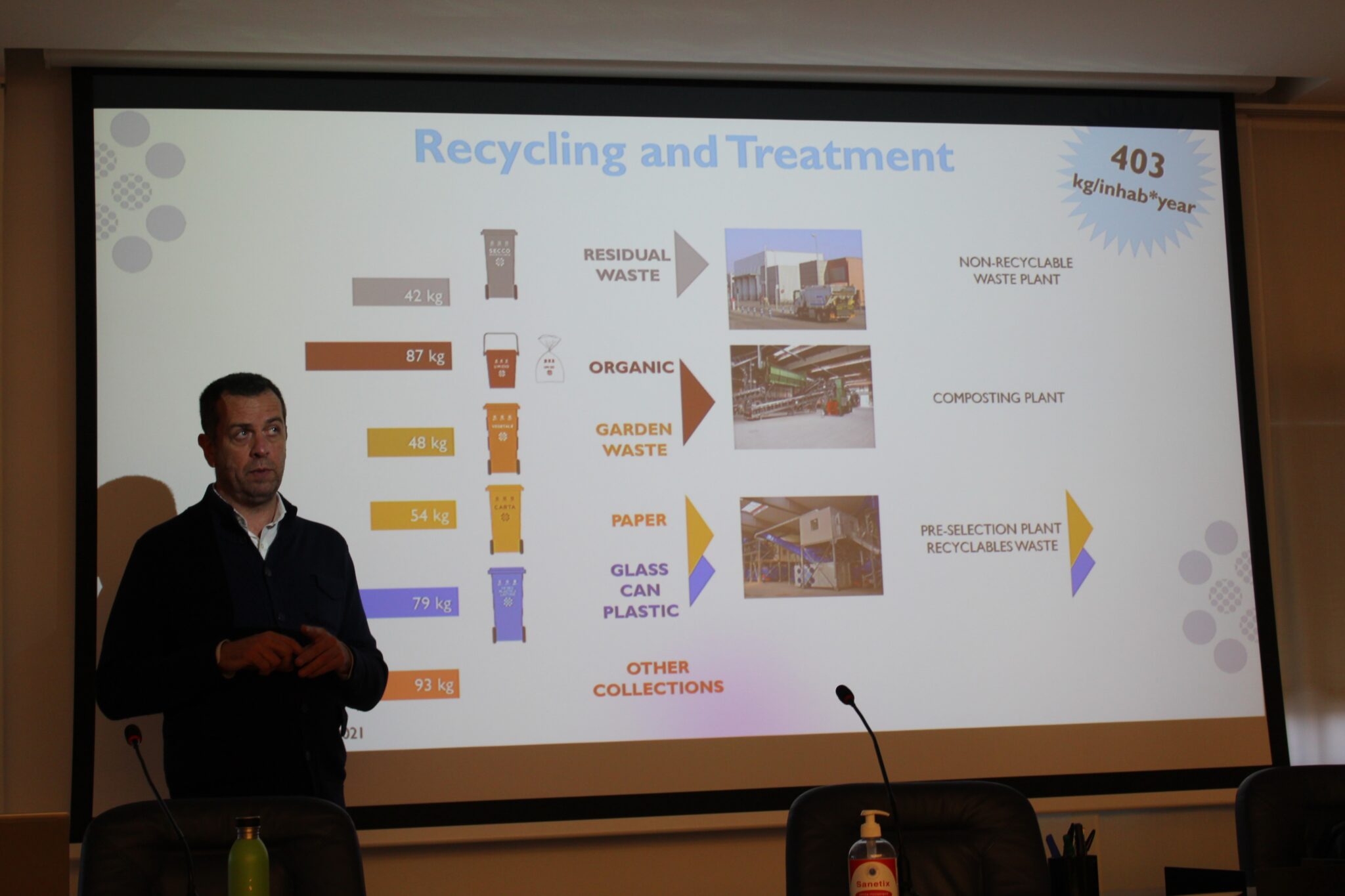 Austria is also trying to support the repair and restoration of electronic equipment. Various institutions and programs are emerging to promote repair and extend the life of products to minimize waste.
In the city of Linz, during an educational project at a school, it was possible to collect 450 kg of old electronic devices and batteries in three days. Subsequently, the students could directly see why collection is important: in the workshops, they disassembled electrical appliances and mobile phones to show how many problematic materials, but also valuable metals and even gold, are embedded in them.
Poland provides financial support for e-waste recycling through programs and subsidies for recycling companies. This supports investment in modern technologies and ensures efficient recycling of e-waste.
Also in Poland there are various collections and so-called ecoports, where it is possible to bring electrical waste.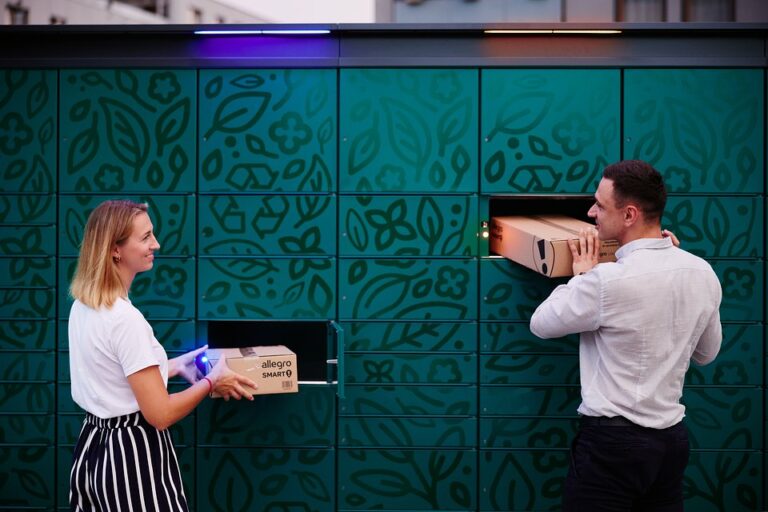 The company Allegro operates in Poland, which from November 2021 delivers packages to its own network of One Box package storage facilities. The platform allows buyers to open the shipment on the spot and leave the remaining box in a dedicated box. In addition, the parcel machine in Poznań is fully powered by solar panels. PV panels installed on the roof supply 1 kV of power, which is enough power for customers to send and pick up packages.
Germany has set binding targets for e-waste recycling. Manufacturers and importers of electronic equipment are obliged to ensure the recycling of a certain percentage of waste. These targets promote the systematic collection and recycling of e-waste.
Germany invests in innovation in recycling technologies for e-waste. Advanced technologies are used, enabling more efficient disassembly and processing of various e-waste components.
"Halle 2" is an urban second-hand in Munich that combines the circular economy with the idea of promoting a sustainable lifestyle. By selling goods that are collected at 12 Munich recycling centers, this initiative extends the life of useful everyday items.
These examples of good practice show that countries have different approaches to the circular economy of e-waste. Still, the common goal is to minimize waste, ensure recycling and recovery of raw materials and promote sustainable use of resources.